Rbate's Services for Product Makers
Rbate offers…
A new cost-per-sale way to promote your products, that particularly reaches the people missed by advertising and social media,
A low-overhead promotion and claim service for attracting and retaining customers with cash rebates, and
Better consumer feedback through surveying of customers, surveying of competitors' customers, and monitoring of sources of professional consumer advice and customer reviews.
Welcome
Welcome product maker, distributor, or marketing consultant.
Rbate can run cashback programs for you. We do this in a way that minimises your work, minimises your cost, and gives your customers a positive impression of your company.
Plus, unlike ordinary cashback programs, which only serve to reward customers, cashback programs run by Rbate give you unique extra benefits — you're given a new way to make potential customers more aware of and more informed about your products, and can discover exactly what they want and how they buy.
It's a new world, where advertising is less effective, and where consumer opinion is more influential (but still reliant on professionals who create, curate, and feed information). Rbate-managed cashbacks can form a third branch of your marketing efforts, where you only pay for tangible results.
Please either read on, start with an overview of Rbate from the perspective of a consumer, or download our three-page white paper, Getting More From Your Cash Rebates

.
Free Services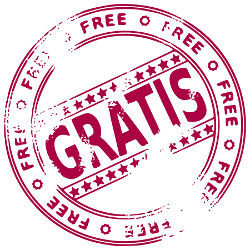 Two of Rbate's services are free for companies that hold a free Rbate Maker Account.
If you register one or more of your products with Rbate, you'll be able to monitor which professional sources of consumer assistance — publications, broadcasters, in-store sales staff, consultants, etc. (which Rbate collectively calls Helpers) — are covering each of those products, see which of these Helpers consumers are using the most, and see what each is saying to consumers about each of your products.
Further, you can choose to list your products in Rbate's product search engine, which both consumers and Helpers use to find and keep up-to-date with new products and cashback offers. While these listings are free, to eliminate spam and increase the quality of the product index we only index one product for every $10 USD you spend on Rbate's other services.
Rebate Services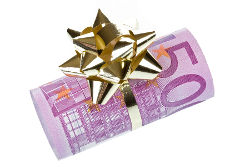 A cash rebate is an effective way to attract people to a product without changing the headline price. Rebates can also be used for targeted discounting, which unlike coupons and simple price promotions don't waste an opportunity to engage with purchasers.
Rebates don't need to be large to have a large effect, and unlike vouchers and hard-to-win competitions, easy-to-claim cash rebates generate significant goodwill. But cash rebates have substantial overheads — systems for offering, receiving, verifying, and paying rebate claims need to be sustained.
Rbate does all this for $0.75 USD

per claim (plus the optional cost of a claim cards). We can currently process claims in all countries where English is the principal language. You can of course target particular rebates to particular distribution regions, and have claimers directed to a webpage for follow-up promotion and processing. You can choose to have claims conducted on Rbate's site, or you can embed the rebate claim process in your own website. Rbate's rebate claim process is smartphone- and tablet-friendly.
It's free to promote your rebate offers in Rbate's product catalog. People searching for a particular type of product will automatically be shown any rebate that's available in their area, and rebate banners can include a link to an information page on your website. All products and rebates registered with Rbate are optimized for ranking in all major general search engines. In addition, Rbate Helpers are able to view the rebates available in the product categories in which they work, and they can make these rebate offers known to their users.
Rbate-managed rebates can also give your company and your products a better reputation (over and above the benefits of a claim process that does not frustrate). Disgruntled purchasers have a greater drive to express their opinion, so consumer-written reviews are normally unfairly weighted to the negative. Rbate can correct this by prompting claimers to write about their purchase some time after their claim.

Rbate publishes these, and makes them searchable. Further, Rbate allows its registered Helpers to make free use of the reviews that consumers submit, which spreads these more balanced and purchase-verified assessments throughout the online and offline worlds

. You can use your Rbate account to monitor the reviews submitted about your products.
Once you use Rbate's rebate claim service, it becomes possible to use our other services — services that greatly enhance the value you get from the rebates you give your customers…
Market Intelligence Services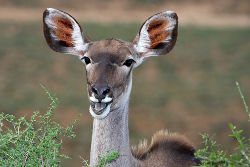 What if you could easily and cheaply survey your customers, including requesting their contact information? What if you could easily find out exactly why some consumers decided to choose a competitor's product? Rbate provides both these services.
When a purchaser of one of your products submits a Rbate-managed rebate claim, you have the option of having them complete an online survey that you create in your Rbate Maker account. Rbate surveys are smart surveys: Although they're fast-fill one-page surveys, they allow you to vary the questions seen by a claimer according to their earlier answers, giving you the most relevant statistics and feedback, with the least imposition on your customers. You can accumulate a customer database by requesting contact information. The rebate incentive ensures a very high response rate, providing a wider and more-representative sample than other techniques such as monitoring of social and broadcast media, and without the privacy concerns that limit cooperation with ambush survey requests.
You can also use Rbate to survey customers or prospects outside the rebate context. Survey responses can be matched to individual survey takers, allowing you to investigate the needs of particular customers or prospects, including failure to purchase (including returns), or failure to re-purchase. You have the option of offering a cash payment to encourage survey completion, and you can choose to have a survey embedded in your own website rather than conducted on Rbate's site.
Finally, Rbate gives you the unique ability to pose one or more questions to those who purchase competing products. This allows you to find out exactly why you lost those sales. Until now, you could only do this by following known prospects, or by commissioning large market research studies. Such intelligence is invaluable for improving both your products and your pitch.
From Interruptive and Search Marketing to Help Marketing
(Help can be better than ads)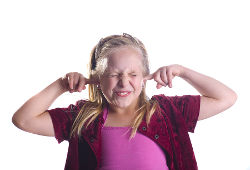 Consumers hate advertising that distracts them from what they're doing

. But that's often what you're trying to achieve. Sure you can say almost whatever you want, but how many (and just as importantly who) are paying attention, understanding, believing, and recalling at the moment of truth?

By mid-2015, 200 million people were using online ad-blockers (












), while the rest increasingly ignore online ads. DVRs are frequently used to bypass ads on broadcast television, and ad-free subscription media is becoming more popular. In this tight attention economy, many are too busy to learn about products on their own schedule, let alone someone else's. Moreover, advertising doesn't guarantee a worthwhile return on your company's investment. Even pay-per-click ads have concerns about sales conversion rates and click-fraud. You may also not gain the ranking you deserve in organic search results because your competitors are gaming the results. And you may be paying to target a display ad at someone who has already made the relevant purchase, or paying for unseen impressions generated by automatic page refreshes, not to mention the Do Not Track feature of Web browsers, the Limit Ad Tracking setting on mobile devices, and the EU's General Data Protection Regulation which are reducing your ability to target your ads in the first place.
Instead of ads, what consumers really crave is help — someone to show them their options and help them make a choice with which they will be happy, saving them from having to make a leap of faith with either the cheapest, the most familiar, or the most easily-available option, which often won't be your product

. They usually can't get that help now.
Rbate makes it possible for your company to offer to pay a Helper a bonus whenever a purchaser of your product states that the Helper's advice or information was both accurate and contributed to their decision to seek out and buy your product

. Your offers increase sales, both by encouraging Helpers to work with your products, and by providing the most support to those Helpers who provide the most helpful advice to the consumers who end up becoming your customers. You pay no bonus unless (1), your product is the one that is ultimately purchased, (2), a registered Rbate Helper was instrumental in that sale, and (3), the Helper's assistance didn't prove to be misleading.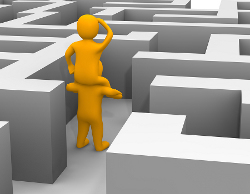 All Rbate Helpers are professionals

, and the bonus system works in a way that consumers can trust, in a similar way to mortgage and insurance brokers. Helpers may provide information or advice (face-to-face, in-print, over the phone, or via a website, an app, a voice assistant, or a chatbot), demonstrate products, provide a product trial service, write product reviews, run a community forum, or provide a complete gift or purchasing service

. Bonus revenue allows existing media and services to expand, and new types of easy-to-use personalized advice media and services to be offered, such as Rbate's online automated advisors (which in addition to their presence on websites, retail Helpers may make available at point-of-sale)

. Bonus revenue helps keep these services free or inexpensive, and hence widely-used.
Your bonuses make it worthwhile for large numbers of online and offline Helpers to work with your products

, without having to make individual deals with each (think of us as a media buyer for consumer help), and without violating journalistic ethics by offering to pay journalists to positively mention your products. There are several advantages over affiliate programs. Your Rbate account allows you to keep track of which Helpers have assisted your purchasers the most.
Note that while bonuses are the most effective means of supporting and encouraging Helpers, by choosing Rbate to handle the cash rebates for a product you automatically provide some support to quality Helpers for that product. This is because Rbate makes it easy for rebate claimers to gift part of their rebates to the Helpers they found useful. Consumers can also use their rebates to pay Helper service fees.
Rbate provides consumers with one way to find well-regarded Helpers

, so your rebate and bonus offers assist in generating quality leads. Your cost of sales will also be reduced if you replace some of your pre-sales, advertising, and retailer-discount (distribution & advertising incentive) costs with appropriate rebates and bonuses for each sale.
By enhancing the information and advice available for your products, Helper incentives allow you to reach the people that advertising doesn't — people who are themselves often highly influential with their peers — as well as the vast majority who aren't brand-fans (such as social-medial followers), and who aren't regular consumers of expert and category-specific media. Rbate rebates would therefore nicely complement an existing advertising program.
The Next Step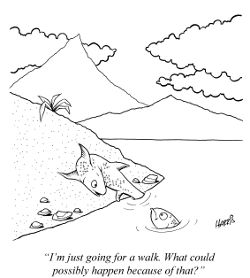 Whether you currently offer your end-users cash rebates, or whether you don't, consider the savings and extra benefits when you use Rbate to offer and process rebates for one or more of your products.
It's easy to give Rbate a try. Other than the small cost of claim codes, there are no up-front payments. You are only charged for tangible results after a product was sold — your customer was helped, your customer was rewarded, your customer gives you feedback, a competitor's customer gives you feedback. Better than paying for the chance of an eyeball somewhere on a screen or page.
There is of course a rebate for using Rbate's services.
Answers to common questions can be found here, or you can make contact.
Click here if you'd like to see how the rebate claim process works by performing a test claim.
To investigate Rbate's services, first create a Rbate Maker account for your company. You can then register some of your products to see if any Helpers are currently covering them. After that you can start offering rebates and bonuses, start creating survey questions, and start improving sales, margins, customer intelligence, and customer satisfaction.
Break out with Rbate.