Rbate's Services for Consumer Helpers
Rbate offers…
An extra source of revenue for online & offline media and consumer advice services, beyond subscriptions, advertising, and selling products,
A system for retailers to fight showrooming by monetizing and monitoring the service aspect of their business,
A new way for consumers to find material and services that help them buy,
Feedback on the impact of each piece of work, not just audience measurement, and
Tools to create, publish, and monetize automated advisors that lead shoppers through a survey-like interview.
Welcome
If you're a publisher, broadcaster, retailer, or service provider whose work helps people make purchasing decisions, Rbate offers you another source of income besides charging users, running advertising, or selling products. All the while looking after your most important asset — your reputation.
This income can be earned by both your online media and your offline publications, broadcasts, and services — whenever they assist a product purchaser

. Examples are an article, tool, or clip that concerns one or more products, product categories, companies, or topics

, or a service that offers advice, demonstrations, unboxings, or product trials

.
Please read on to see how Rbate can help your business thrive in the new media and retail landscape. Or you may first like to read an overview of Rbate from the perspective of a consumer.
What Rbate Offers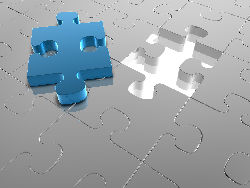 Your work helps people make decisions. But until now you haven't been able to directly earn income from doing this.
Instead you've had to either:
Charge up-front for your material or services, which in this era of global access, linking, sharing, and searching, greatly limits your audience.

Accept payment for surrounding your content with material that you don't control, or for placing material within your content or service.

This often means that you're presenting your readers, viewers, or listeners with misleading, distracting, or website-slowing information . It can also require you to employ sales staff who have a direct business relationship with organisations you write about. Advertising is paying more and more poorly as consumers increasingly avoid it, and as advertisers use other means to get their message out . In contrast, Rbate helps you get paid for trying to tell the whole truth.

Accept affiliate payments for products you help sell. This challenges your independence, is only possible on your online properties, encourages a focus on individual products and selling rather than diverse information and helping, endorses a privileged set of vendors, and only earns you income for a small fraction of the people you help — those who buy from those vendors through your link .
Sell products. But if you're a full-service retailer you earn no income from the customers you assist but who buy from a discount outlet . While if you're an information source, selling products muddies your brand .
You can expand and diversify your income stream by becoming an Rbate Helper. This allows you to get paid when your work helps people make purchasing decisions

. This is done in a way that supports and proclaims your independence.
How It Works
All you have to do is to register as an Rbate Helper, place a touch-friendly button (see top box right) on your Web material

, and provide a short URL with your other media and services (see bottom box)

.
Both these make it easy for people to add your work to their Rbate Rmarks — their collection of online and offline research (including product research) that they can individually rate, re-visit, and make notes about, and collectively search and filter. This is a valuable service to your users, separate from the following ways in which they can earn you both income and prominence.
When a product purchaser uses Rbate.com to claim a manufacturer's cash rebate, they're shown an appropriately-ordered

list of their Rmarks, and are asked to select which of these sources of information helped them choose that product

.
The creators of the sources of information that were cited by the rebate claimer as helpful each receive an appropriate share of the following payments:
Any voluntary payment the claimer chooses to make from their rebate . Donations that draw from cashback entitlements are more likely than those that require entry of credit card details, particularly as the purchaser has just stated that the material benefited them.

Rebate claimers are also given the option to give part of their net rebates to the creators of any non-product-related (general topic) material they've Rmarked as helpful. This is a new way to fund your general journalism .

Any fee the purchaser had agreed to pay from their rebates if and when a particular service or piece of yours helped them . This allows you to directly charge for your material and services, without erecting a paywall.

A bonus payment that the maker of the purchased product can offer to organisations that have helped their customers .

If you don't believe that the public will trust your organisation to prevent bonus payments from affecting the assessments you make (unlike they do with your dealings with advertisers), you can choose to forgo these payments, a choice that Rbate publishes on our website . And even if you do choose to accept such payments, Rbate still allows you to control what you're told about available bonus offers, and how you're paid those offers (both of which choices Rbate also publishes, to which you can append an editorial policy statement) .
Note that if you let Rbate know about any work you've syndicated or collaborated on, you'll receive an appropriate share of income from this work, even if you weren't the one who delivered it

.
Other Benefits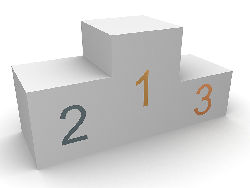 Each time one of your works, businesses, or staff is cited as helpful by a purchaser, that work, business, or person gets ranked higher in Rbate's unique Purchasing Help Search Engine, whether or not you've earned income. This makes it more likely for both the cited material and your other material to be found by people specifically looking for help

.
As well, Rbate users can opt to receive an email, Facebook, or Twitter alert when you list a new source of advice in their areas of interest. Your Rbate account allows you to monitor which of your works, business units, and staff people are finding most helpful (which is more useful data than online page views or reader surveys)

.
People usually consider material to be most helpful when it's personalised, easy to access, and easy to digest. Rbate provides one way for you to cheaply offer such material: An Rbate Helper account can be used to build and publish automated purchase advisors, from which you can earn Rbate income.
The Next Step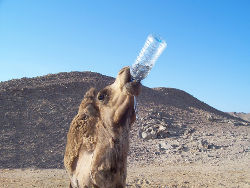 People are craving information that makes it easy for them to find the product that best meets their needs. But what's out there falls well short. Rbate makes it more profitable to create media and services that meet this demand. This new source of income can help protect your business from the major changes occurring in media, advertising, and retailing.
You can also view a demonstration Helper site.
If you think your organisation is eligible to become an Rbate Helper, please investigate further by applying for an Rbate Helper account.
Helpers are also eligible to become Rbate Makers. This gives you an easy way to offer cash rebates to your customers, through which you provide support to other Helpers with an expertise in media, retail, or consumer services, who can help get your outlet or service discovered. You can also use these rebates to learn more about the needs of both your customers and your potential customers.
If you have any questions, please search the list of frequently-asked questions, or you can contact us.